This is the fifth and final post in my series about Travel Hacking Disney. This post will focus on Money Saving Tips. In the my previous posts, I've highlighted some methods to save money on lodging and food on a Disney vacation. This post will be kind of all over the place, but will talk about some other ways that we were able to save money during our Disney World vacation.
Pack Your Own Food

Disney allows you to bring in your own food and drinks. Take advantage of this! We packed all sorts of snacks as well as bottled water and brought it into the park every day. This saved us from having to pay for overpriced fruit snacks or other random things to eat throughout the day. You can pack food in your checked bags or stop by a grocery store in Orlando. If I could make a guess on how much money we saved, I'd say we saved roughly ~$25/day.
Split Restaurant Entrees
I highlighted this in my post about ADRs, but it is worth touching on again. The portions can be pretty large at times. My wife and I found that by splitting an entree and appetizer we could save ~$10/meal and still be full. Plus its kind of hard to transport leftovers so it is better if you can always clear your plate.
Buy Florida Gear (ahead of time)
When I say Florida gear I am referring to the following:
Sunglasses
Hats
Personal Fans
Sunscreen
Bug Repellent
Ponchos
You don't want to get stuck paying for these things at the park. It'll cost you an arm and a leg.
Save on Park Tickets
This is one of the hardest costs to save on. However, I saved roughly $100 by buying my park hopper tickets through Undercover Tourist. This was primarily due to an American Express (AMEX) Offer that was on both my AMEX SPG and AMEX Everyday credit cards that gave me $30 back for spending $150 on Undercover Tourist. I bought each of our 5-day park hopper tickets separately and got a total of $60 credit. Add in the savings from buying via Undercover Tourist (compared to what you'll pay at the park) and I saved approximately $100 total. This doesn't sound like much, but every dollar counts.
Another option is to earn points that can be redeemed against travel expenses. There are two credit cards that are worth considering: Capital One Venture and Barclay Arrival Plus. I only have one of these cards, Barclay Arrival Plus, but they have similar rewards programs. The signup bonuses are both usually 40,000 points. Each point is worth 1 cent, which means the sign up bonuses are worth $400. Furthermore, you earn 2 points for every dollar you spend. You can then redeem these points for credit against travel expenses. Unfortunately, purchases at Disney don't code as "travel". The way to get around this is to buy your park tickets from Undercover Tourist which codes as a travel agency. You can then use the points you've earned to receive credit towards your park tickets.
Buy Trading Pins on eBay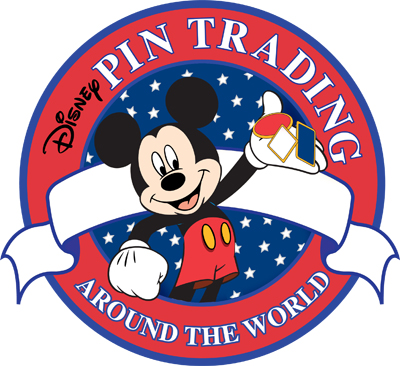 Disney pin trading can be super fun. However, if you buy pins at Disney it will cost you a lot of money. Instead, buy a lot of random pins on eBay. You can get a set of 50 random pins for around $25. You can then keep the pins that you like and trade the other pins. Cast members will pretty much accept any trade. So even if you have the ugliest pin, you can ask to trade for their super cool pin and they will accept. Trading with other park guests usually isn't quite as easy or straightforward. My wife and I enjoyed pin trading here and there. I found that I don't really like wearing a pin lanyard around my neck though because pins sometimes fall off and I would hate to lose some of my favorite pins. I ended up just keeping the pins in the backpack.
Plan and Save
The last piece of advice I have is the best way to save money on a Disney World vacation is to literally save money. If you want to go to Disney in the next couple years, start saving up your spare change. Put aside $10 every paycheck for your vacation. By the end of the year you'll have saved $240-$300. Make a plan and save!